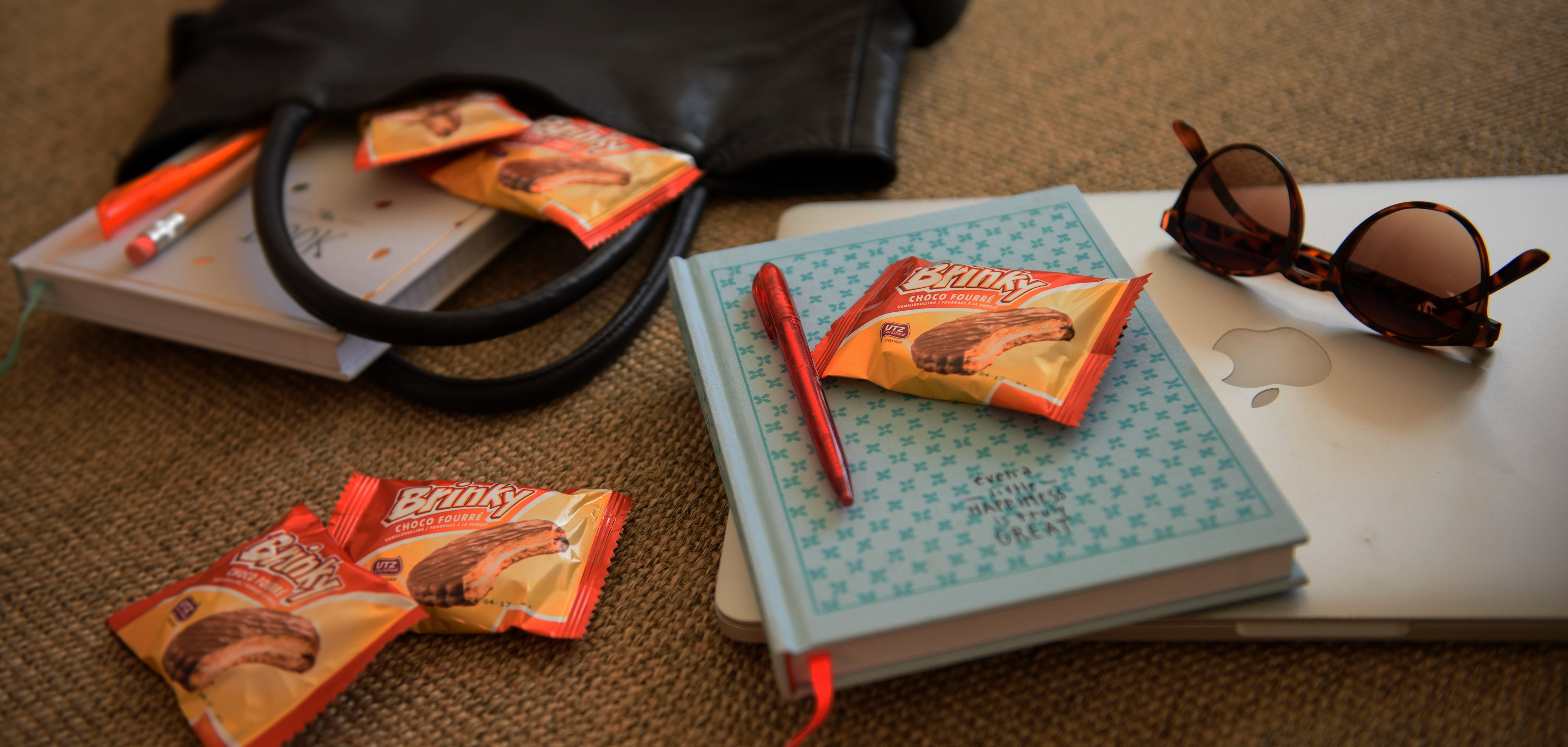 Frequently asked questions
HOW MANY FACTORIES DOES Brinky have?
Continental Bakeries currently has approximately 12 factories in Europe, where among others cookies, biscuits, breakfast cakes, rusks, rice waffles and toasts are made. For years our Brinky Choco Fourré has been produced in our factory in Rucphen, in the Netherlands. Our delicious cakes are made here ever day, with the greatest of care, including the Brinky's.
I AM ALLERGIC TO GLUTEN, CAN I EAT Brinky?
No, unfortunately you cannot. None of the Brinky's are gluten free. This is because it contains wheat, rye and barley flour, as most cookies, bread and pastry products. These types of wheat contain gluten. People with a gluten intolerance or celiac disease can unfortunately not tolerate wheat products very well.


IN WHICH STORES CAN I BUY Brinky?
The Brinky Choco Fourré is available in almost every supermarket in the Netherlands, except at the discount chains ALDI and Lidl. Should you miss any Brinky product in your favorite supermarket, simply ask your supermarket manager.
WHY HAS THE BRINKY CHOCO FOURRÉ SUDDENLY INCREASED IN PRICE?
There is an increasing demand for delicious, but also responsibly produced products. We strive for the best product composition and, as manufacturer, we would also like to take our responsibility in the field of sustainability. The Brinky Choco Fourré 300g was recently renewed and improved. High quality, real Belgian chocolate is used, which now also wears the UTZ label for sustainable cocoa production. In addition, the vanilla cream in our Brinky cake is now also made with real Bourbon Vanilla pods. This is has improved the taste of the cakes even more, and all of this 100% natural. The Brinky Choco Fourré still has the best price-quality proportion, compared to the alternatives in the field of children' biscuits.
I SEE LOTS OF LITTLE BLACK 'SPOTS' IN THE CREAM OF MY Brinky CAKE. WHAT IS THIS?
The vanilla taste in the cream, between the two biscuits, have been replaced with real Bourbon Vanilla pods. The small 'black' spots in the cream comes from the vanilla pods and give a delicious, natural vanilla taste to the cream. This makes the taste 100% natural. There is nothing wrong with the cake, on the contrary.
IN WHICH COUNTRIES ARE THE Brinky sold?
Brinky has been a concept in the Netherlands for 30 years, a real Dutch brand. In recent years Brinky's have also been sold in some supermarkets in, for example, Belgium, France and Germany. This also explains the extra languages on the back of the Brinky packaging. Did you come across a Brinky while travelling abroad. We love it when you send us a fun photo! :)